Getting sick during the holidays is such a bummer! One of my primary goals this holiday season is to stay healthy and fit! Here are my top five strategies to stay healthy. I hope they serve you well! And please share with your family and friends!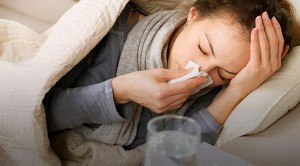 1. Keep hydrated with water, herbal teas, and vegetable juices. This is so important! I carry around my stainless steel water bottle with me everywhere. I have increased my water intake over the last few weeks to about 3 1/2 liters per day and I also drink about 1/2 liter of herbal tea daily. Which equals about 4 liters of hydrating liquids daily.
2. Do you have an end of year annual with your primary care physician? Get your Vitamin D levels checked! In fact, now is the perfect time to get your Vitamin D levels checked. The days are short and our exposure to sun light is minimized. Knowing your typical vitamin D levels during this time of year can help you to assess how much Vitamin D to supplement during the winter time. Although there are differing opinions about what range constitutes an optimal Vitamin D level, most physicians and researchers agree that anything below 30 is low! And optimal Vitamin D levels are essential to a healthy immune system!
3. Sip on chicken bone broth daily for the next several weeks. If you are too busy to make bone broth, you can purchase at many Whole Foods stores. Here are some local San Francisco Bay area resources too.Three Stone Hearth, Mama Tong Soup. Want to make your own broth but don't know how? Check out this book: Bone Broth Miracle I sip on 4 to 6 ounces of bone broth with my breakfast in the morning during this time of the year. You can also enjoy it at lunch or dinner time. Think of it as an immune booster supplement!
4. Although it is easy to let exercise go during this busy time of the year, keep moving! If you cannot make it to your normal exercise classes, then try to do more of your errands by foot or bicycle! In fact, being outdoors (even though it's chilly) helps to decease stress…and we all know that stress contributes to getting sick! When I don't have time to make it to an exercise class, I put on my jacket, go outside, and make my phone calls while walking!
5. And lastly, but NOT least, get as much sleep as you can! It is really easy to short yourself on sleep when you have end of year projects to wrap up, holiday events to attend, and shopping to finish. However, your immune system reboots while you are sleeping. In fact, your whole body reboots while you are asleep! And this time of the year, it is just natural to sleep more! After all, we only have about 9 to 10 hours of day light!
And what do you do if you still feel that cold coming on? The worst is when you wake up with an itchy throat in the morning. Oh no…not a good sign! No worries, time for a bit of Silvercillin Spray magic!  Six sprays to the back of the throat 3x per day and most of the time you can knock out the virus! And even if you do not completely knock it out, it will decrease the severity of your sore throat and cold! Silvercillin Spray is an essential in my medicine cabinet this time of year!
Wishing you a happy and healthy holiday season!
Beth