Join my RENEW Your Health program beta test group! 
I am so excited to share with you what I have learned from experts in the field of environmental health. This program will give you the facts you need to know, but is not intended to scare you! I will give you easy to implement tips on how to reduce your exposure to chemicals and other types of toxins and how to best support your body in the detoxification process. These are tips that you will implement for the rest of your life!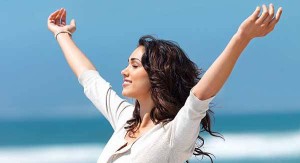 Why is this important? Research shows that many of these chemicals affect our endocrine or hormonal health (called endocrine disruptors) and some of these chemicals have been labeled obesogens as they actually affect the number and size of our fat cells. In other words, they can make you gain weight and make it very difficult for you to lose that weight! We need to change this!
My RENEW Your Health program is a five week program that helps you identify and reduce your exposure to chemicals and other toxins, learn about the foods, specific nutrients, and lifestyle adjustments that help you excrete toxins so that you can restore hormone balance and get back to your ideal weight. And yes, lose the bloat!
You will be my beta group so you will receive special attention!
---
This program includes:
Five one hour sessions with Q&A which will be conducted by teleconference and will be recorded in case you cannot make it live!
A private Facebook group where I will post daily and answer all your questions.
Recipes that support detoxification and specific supplement recommendations. 
Hand outs and tips to support you during the five weeks.
An option to do testing to measure your toxin levels at the end of the program. Testing is additional.
The Details:
Topics that will be covered:
• Identifying harmful toxins in your environment and simple tips to reduce exposure to these common toxins
• The foods and specific nutrients that will help you excrete toxins from your body
• Why certain chemicals are called obesogens and how they cause you to hold on to fat
• How chemicals disrupt hormone balance and affect fertility and metabolism
• What types of tests are available to test for toxins in your body
The discounted price for this beta test group is $197.00. This price will only be offered once. The program begins on Tuesday, July 14th and ends on Tuesday, August 18th. There will be a one week break – no call on Tuesday, Aug 11th. Calls will take place at noon PT…and will be recorded if you cannot make it live! So no worries if you have a week long summer vacation planned!
The group size is limited to 20 people, allowing for lots of interaction and personalized attention!
I look forward to getting started with you soon!

---