Detox Fat Loss Connection Program:


Imagine that you no longer have to struggle to lose weight or keep it off.  Your body no longer fights your efforts and you come to a stable place with your weight. Visualize that you wake up and have energy to keep you going all day without tons of caffeine.  No more highs and lows and the dreaded afternoon slump.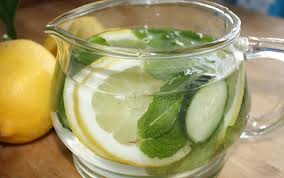 How would your day be impacted if your brain felt clear and focused?  Would you get more done at work in a shorter amount of time and have more time for play and family/friends?  Would you feel less stressed?
Clear your body of pro-inflammatory foods, adopt new eating habits, let go of limiting beliefs, and start the Detox Fat Loss Connection Program!
This program is for you if:
You feel tired and sluggish most of the time

You have a hard time focusing and your brain feels "foggy"
Your allergies have worsened over the years
You notice that you are waking up stiff and enduring joint pain
You feel bloated around the middle and are not happy with digestive problems such as gas, constipation, abdominal pain, and/or heartburn.
You frequently feel stressed out and unable to deal with day-to-day challenges
You have started to notice that you are often moody and just don't feel yourself
You feel light headed or shaky between meals
You want to shed some body fat
You are getting recurring headaches
You are coming down with too many colds/flu's
You just feel "toxic" and want a new start
These are the most common benefits that participants of the 28 day program enjoy:
Increased energy, even extra energy!
Loss of belly fat and overall weight
Clearer thinking; better focus
Better ability to deal with stressors
Increased productivity and the desire to get organized!
Heightened awareness of foods that nourish the body and mind
More ease about making and maintaining nutritional lifestyle choices that support optimal energy and clarity
The Detox-Fat Loss Connection program is a four week program that helps you identify and reduce your exposure to chemicals and other toxins, learn about the foods, specific nutrients, and lifestyle adjustments that help you excrete toxins so that you can restore hormone balance and get back to a energetic, clear headed and healthy you!  And yes, lose unwanted fat pounds!
This program includes:
Four one hour sessions with Q&A which will be conducted by teleconference and will be recorded in case you cannot make it live!

A private Facebook group where I will post daily and answer all your questions

A bonus call with a special guest!

My favorite 3 week safe and easy to follow cleanse program that includes meal replacement shakes, a guide, and a blender bottle!

Recipes that support detoxification/fat loss and additional specific supplement

Hand outs and tips to support you during the four weeks

And most importantly, lots of nurture and support from me as you go through this transformational experience!
The Details:
Topics that will be covered:
Identifying harmful chemicals in your environment and simple tips to reduce exposure to these common toxins
The foods and specific nutrients that will help you excrete fat promoting toxins from your body
Why certain chemicals cause you to hold on to fat and what to do about it
How to restore your metabolism and hormone balance
Guidance and support as you complete your 3 week cleanse program
Details of the 3 week cleanse program:
Drink two satisfying meal replacement shakes per day while still eating one healthy balanced meal and whole food snacks if needed. Most participants find that they get filled up with the shakes; but you do have the snack option! The shakes are consumed for three weeks, for a total of 42 meal replacements.
The food powder for the shakes contains organic non GMO pea protein powder and special nutrients and herbs which fuel your detoxification pathways to help you get rid of toxins!  The powder also contains greens and "reds" from veggies and fruits and plenty of fiber to fill you up!  You will receive plenty of protein, vitamins, minerals, and other important nutrients by drinking these shakes, and you can "change up" the shakes by adding different ingredients. The food powder is tasty and you are provided with a handy to-go shake container, especially helpful for the mornings!  The food powder comes in single serving size packets which is ideal for on-the-go situations!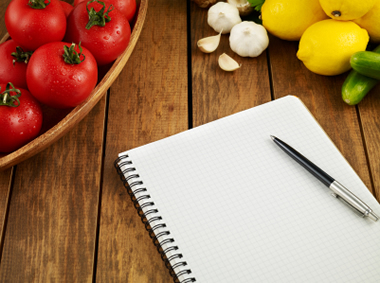 Don't have a blender?
That is okay.
You can just add the food powder to your blender bottle and mix with water or unsweetened almond or coconut milk. This is ideal if you travel for business! And you can easily travel with the single serving size drink mix packets. I do this all of the time! If you do have a blender, you can have a lot of fun with recipes! My favorite spring shake recipe includes almond milk and organic strawberries! Yum!
Your 14 day program also includes capsule packets that you take with your smoothies.  These capsule packets contain an enzyme that specifically digests the protein in your smoothie within 30 minutes.  Faster absorption equals better use of the protein and minimizes bloating.  The capsule packets also include specific nutrients that support Phase II liver detoxification, which are necessary to bind toxins and get them out of the body!
You will receive a guidebook that walks you through the 21 day cleanse and includes your simple schedule, healthy food and snack options, samples menus, tips, and FAQs.  You will also receive regular emails from me that include recipes, tips and encouragement!  In addition, I will be posting detox friendly recipes and tips on the private Facebook page!

In summary, you receive 42 single serving size drink mix packets which will be the foundation for your smoothies, 42 capsule packets which you take with your smoothies, a guide book, a blender bottle, emails and Facebook support from me which include recipes, tips, and support!
Join me on this eye opening journey!  I look forward to guiding and supporting you!

Webinar Special Purchase Only
$287
---