Are You Ready to Enjoy this
Holiday Season – With Renewed Energy?

Time for your pre-holiday 14 day quick and simple Paleo cleanse tune-up!
This is a simple to follow and convenient cleanse that you can do during the busy holiday season! And yes, you can even do this one while traveling! 
---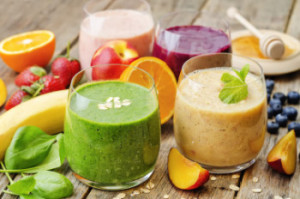 Drink two satisfying meal replacement shakes per day while still eating one healthy balanced meal and whole food snacks if needed. Most participants find that they get filled up with the shakes; but you do have the snack option!
The shakes are consumed for two weeks, for a total of 28 meal replacements.
The food powder for the shakes contains hypoallergenic non GMO pea protein powder and special nutrients and herbs which fuel your detoxification pathways to help you get rid of toxins! The powder also contains greens and "reds" from veggies and fruits and plenty of fiber to fill you up! You will receive plenty of protein, vitamins, minerals, and other important nutrients by drinking these shakes, and you can "change up" the shakes by adding different ingredients.
The food powder is tasty and you are provided with a handy to-go shake container, especially helpful for the mornings! The food powder comes in single serving size packets which is ideal for on-the-go situations!
Don't have a blender? That is okay. You can just add the food powder to your blender bottle and mix with water or unsweetened almond or coconut milk. This is ideal if you travel for business! And you can easily travel with the single serving size drink mix packets. I do this all the time!
If you do have a blender, you can have a lot of fun with recipes!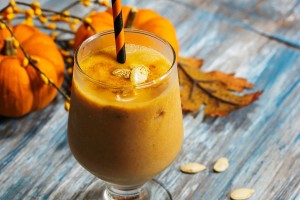 My favorite fall shake recipe includes pumpkin puree, organic frozen blueberries, cinnamon, nutmeg, and cloves! Yum!
Your 14 day program also includes capsule packets that you take with your smoothies. These capsule packets contain an enzyme that specifically digests the protein in your smoothie within 30 minutes. Faster absorption equals better use of the protein and minimizes bloating. The capsule packets also include specific nutrients that support Phase II liver detoxification, which are necessary to bind toxins and get them out of the body!
You will receive a guidebook that walks you through the 14 day cleanse and includes your simple schedule, healthy food and snack options, samples menus, tips, and FAQs. You will also receive regular emails from me that include recipes, tips and encouragement! In addition, I will be posting detox friendly recipes and tips in our Secret Facebook group.
In summary you receive:
28 single serving size drink mix packets which will be the foundation for your smoothies
 28 capsule packets which you take with your smoothies
 Emails from me which include recipes, tips, and support
Secret Facebook group. Detox friendly recipes and more!

---
What a perfect Holiday Gift! $159.00 includes all of the above and we will do the cleanse together virtually!
If you cannot start with me on November 5th, you can still purchase the Pre-Holiday cleanse and start a little later!