21 Day Cleanse and Revive Program:

Do it on Your Own!
The 21 Day Cleanse and Revive program is a safe and gentle program that can be done while you are working and carrying on with your "normal" life. It is simple yet very effective! The focus of this program is adding whole and seasonal foods into your diet, reducing the amount of toxic or allergenic foods that drain you of your energy, and supporting your organs of detoxification with targeted nutrients. This is NOT a harsh colon cleanse or a liquid fast that can leave you feeling weak and spacey.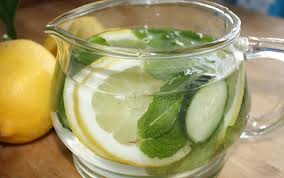 The 21 Day Cleanse and Revive program includes a booklet delivered to you by email that gives you step by step instructions for the 21 days. It also includes all of the detoxification products to support your organs of elimination (especially your liver) during the cleanse. In addition, you will receive helpful tips and detox friendly recipes during your 21 day adventure and instructions at the end of the program for your transition from the cleanse back to "normal" life. And as a bonus, you get a blender bottle so you can drink your shakes on the go!
Clear your body of pro-inflammatory foods, adopt new eating habits, let go of limiting beliefs, and start anew!
---
This program is for you if:
You feel tired and sluggish most of the time
You have a hard time focusing and your brain feels "foggy"
Your allergies have worsened over the years
You notice that you are waking up stiff and enduring joint pain
You feel bloated around the middle and are not happy with digestive problems such as gas, constipation, abdominal pain, and/or heartburn.
You frequently feel stressed out and unable to deal with day-to-day challenges
You have started to notice that you are often moody and just don't feel yourself
You feel light headed or shaky between meals
You want to shed some body fat
You are getting recurring headaches
You are coming down with too many colds/flu's
You just feel "toxic" and want a new start
The Details:
Starting Day 1 and continuing throughout the 21 days, you take specific detoxification support supplements in the morning and again in the evening, which include crucial amino acids and antioxidants to support your liver detoxification pathways!
These nutrients are included in the program and you will have by Day 1 to get started! Starting on Day 8, you drink two delicious meal replacement shakes per day while still eating one healthy balanced meal and whole food snacks if needed. Most participants find that they get pretty filled up with the shakes; but you do have the snack option! The shakes are consumed for two weeks, for a total of 28 meal replacements.
The shakes include hypoallergenic pea protein powder and special nutrients and herbs which fuel detoxification pathways and promote optimal liver and gallbladder function to help you get rid of toxins! You will receive plenty of protein, vitamins, minerals, and other important nutrients by drinking these shakes, and many fun recipes to "change up" the shakes and adjust them to your palate. The shakes are tasty and very easy to make and you are provided with all the specific ingredients to make the shakes plus a handy to-go shake container, especially helpful for the mornings!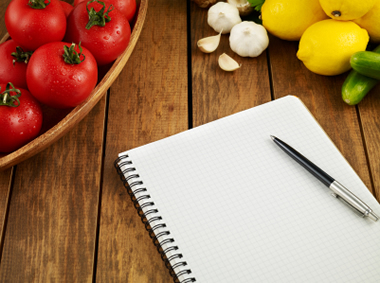 All you need is a blender and fruits and veggies to add to the shake blend! My current favorite shake recipe includes pumpkin puree, blueberries, cinnamon, nutmeg, and cloves! Yum!
On Day 21 you will receive instructions on how to transition into maintenance from the cleanse program. This is an important step in the process. Along the way, you will have discovered many new foods and great meals, which will make the transition even easier.
Most importantly, you will learn how to determine what foods are toxic and draining for you and what foods nourish you physically, mentally, and emotionally. If you are interested in individual nutrition coaching and customized nutrition testing at this time, options will be offered at a discount for cleanse participants!
Tired of feeling sluggish and wish you had more energy to keep up with your busy schedule?
Are you ready to get rid of those few extra pounds that snuck up on you over the last year or two?
Have a crazy schedule? Fearful that you will not have enough time to dedicate to this program? Guess what, most participants report having more energy to get important projects done! And just to be clear, this is not a harsh or calorie restricted program, so you won't feel deprived.
Feeling a little drained financially? Participants of this program report breaking even and yes, even saving money while on the program! 28 meal replacement shakes take the place of expensive lattes and take out lunches, while being alcohol free for three weeks saves on the wine and beer tab!
These are the most common benefits that participants of the 21 day program enjoy:
Increased energy, even extra energy!
Loss of belly fat and overall weight
Clearer thinking; better focus
Better ability to deal with stressors
Increased productivity and the desire to get organized!
Heightened awareness of foods that nourish the body and mind
More ease about making and maintaining nutritional lifestyle choices that support optimal energy and clarity
Purchase for only
$279
---
This was my first cleanse, so I did not know what to expect.  It turned out to be the best gift I have given myself in a long time!  Within a few days I started having more energy, sleeping better and waking up refreshed – I was even waking up before my alarm!   I found that I did not have my usual fatigue in the afternoons and was more productive and enjoyed the time.  I also found the recipes and tips very helpful and am currently enjoying a couple of the books that were recommended.

—Jennifer Burden
San Francisco, CA
My experience with Beth's cleanse program was truly life changing! Not only did my digestive problems and the pain associated with it completely disappear while on the cleanse, but I also started sleeping better and being super productive with the extra energy I had. The best part is that it gave me a clean slate so I could identify how different foods affect my body, and how I can avoid the ones that were causing me such pain before.

—Candice W, M.