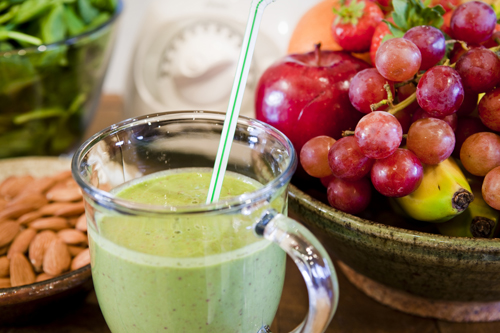 Experience increased energy, improved mental focus, deep sleep, body fat loss, and the ability to better deal with stress.
Experience the benefits of this three week cleanse program in a supportive group setting, and in the convenience of your own home! We make the program fun and participants see results quickly. This program is for you if:
You feel tired and sluggish most of the time
You have a hard time focusing and your brain feels "foggy"
Your allergies have worsened over the years
You notice that you are waking up stiff and enduring joint pain
You feel bloated and are not happy with digestive problems such as gas, constipation, and/or heartburn.
You frequently feel stressed out and unable to deal with day-to-day challenges
You have started to notice that you are often moody and just don't feel yourself
You feel light headed or shaky between meals
You want to shed some body fat
You just feel "toxic" and want a new start
Virtual Group Cleanse and Revive Program Description:
This three week detoxification program includes 3 group virtual meetings led by Beth Gillespie, email support, and an on-line private group page where you can share your experiences with other participants during the course of the program. Emphasis is placed on an intimate group experience so that you do not feel alone while going through the program. This is a safe and gentle cleanse that can be done while you are working and carrying on with your "normal" life! The emphasis is on incorporating healthy whole foods into your diet, reducing the amount of foods that do not serve you well, and supporting your organs of detoxification, especially the amazing liver!
Week One: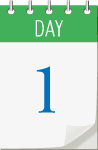 The Get Ready Week! Our adventure begins with our first group meeting on Day 1. Time to clean out the refrigerator and pantry and start incorporating yummy new foods into your diet! You are provided with instructions and tips on how to eliminate potentially "toxic" foods from your diet, as well as shopping lists and meal ideas to help you shop for foods and put together easy meals that will help you reach your own health goals. Starting Day 1 and continuing throughout the 21 days, you will take specific detoxification support nutrients in the morning and again in the evening, which include crucial amino acids and antioxidants to support your liver detoxification pathways!
Week Two: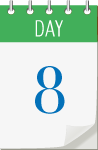 Let's Get Started! Our second group meeting is on Day 8. Starting on Day 8, you will drink two meal replacement shakes per day while still eating one healthy balanced meal and wholesome snacks if needed. Shakes are consumed for two weeks, for a total of 28 meal replacements. The shakes include hypoallergenic pea protein powder and specific nutrients and herbs which fuel detoxification pathways and promote optimal liver function. The protein powder also contains a full multivitamin/ mineral and antioxidant complex. You will receive plenty of protein, vitamin, minerals, and other important nutrients through these shakes, and many fun recipes to "change up" the shakes and adjust them to your palate. The shakes are tasty and very easy to make and you are provided with a to-go shake container, especially helpful for the mornings!
Week Three: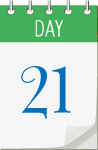 Feeling Good and Now What? Day 21 is our final group meeting. We will cover how to move into maintenance from the cleanse program. Along the way, you will have discovered many new foods and great meals, which will make the transition even easier. If you are interested in individual nutrition coaching and customized nutrition testing at this time, options will be offered at a discount for cleanse participants!
---
Fee: $397.00 | Purchase Now
---
Includes 3 virtual meetings with Beth Gillespie, MS, NC, accompanying hand-outs, on-line support, a private group support setting, and also includes the necessary detoxification products to support your organs of elimination during the cleanse:
A comprehensive functional food powder that is the backbone of support for the detoxification program, providing hypoallergenic plant derived protein and crucial nutrients and herbs to fuel detoxification pathways and promote liver function. This formula is low in carbohydrates and is fructose free!
A dairy free meal replacement protein powder that provides extra protein and creatine to prevent muscle loss and specific minerals to help stabilize blood sugar levels.
An organic and highly active greens formula that contains cleansing, regenerative and alkalinizing grass juices, algae, enzymes, prebiotics, and is combined with high antioxidant value vegetables, fruits and berries. Unlike other greens products, no fillers or bulking agents (such as whole grasses, apple fiber or pectin, rice bran, or flax), are added since they can greatly dilute nutritional potency and are a potential source of genetically modified material.
A specific capsulated formula that prepares the liver to detoxify chemicals by up-regulating phase II detoxification. In other words, this formula prevents toxins from getting partially detoxified into harmful compounds and being dumped back into the bloodstream and getting stuck in the body.
Hydrolyzyme™ is a proprietary blend of protease enzymes that helps support efficient digestion and absorption of protein supplements consumed as a shake or liquid meal, as liquid protein supplements pass through the stomach more quickly than solid meals. This special enzyme will be taken along with your smoothies to help quickly break down the protein in the PaleoCleanse and PaleoMeal formulas.