Welcome to the Nutrition With Beth resource page. Here you can find links to organizations, products and other useful info that we think you might lik
---
---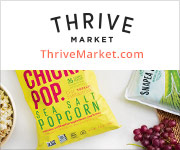 Thrive Market is the first socially conscious online marketplace offering the world's best-selling natural and organic products at wholesale prices. Think Costco meets Whole Foods online.
For less than $5 a month ($59.95 annually), members can shop 2,500 of the highest quality food, supplements, home, personal care, and beauty products from more than 400 of the best brands on the market, all delivered straight to their doors at 25-50% below retail prices.
---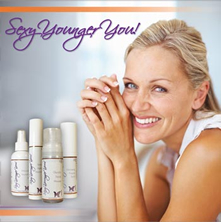 A Skin Care System Formulated for Mature Skin
Beautify and De-Age Your Skin… Naturally! Healthy For You and the Planet. Our skincare system was developed using the advanced science of phytotherapy, which harnesses the healing power of botanicals and other powerful bioactive ingredients to prevent and reverse the signs of premature aging: Fine lines & wrinkles, Sagging, Dull or withered complexion, Hyperpigmentation, Skin sensitivity or allergies, Broken thread veins, Scar tissue. 4 Steps to Younger, Sexier Skin: Cleanse, Treatment, Tone, Moisturize.
---

Vital Choice is a trusted source for fast home delivery of the world's finest wild seafood and organic fare, harvested from healthy, well-managed wild fisheries and farms
---

Nutrition Kitchen is here to show you (with lots of delicious photos) that eating healthy is doable, fun, and enjoyable! The recipes here are kid tested and kid approved. (Gluten Free Recipes)
---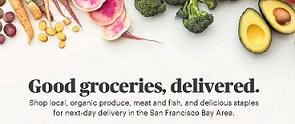 Shop local, organic produce, meat and fish, and delicious staples for next-day delivery in the San Francisco Bay Area. Good Eggs gets their produce about 1 day after harvest because they source direct from local farms! Which means fresh!!
---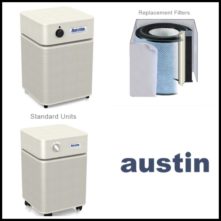 Austin Medical Grade Air Purifiers
• We are the only manufacturers to have our products designated as Medical Grade Air Purifiers.
• We are the only manufacture to successfully reduce asthma attacks and respiratory problems in a clinical trial conducted by the medical community and recognized hospitals.
---
Save
Save
Save
Save
Save
Save
Save
Save
Save
Save
Save
Save
Save
Save
Save
Save
Save
Save
Save
Save