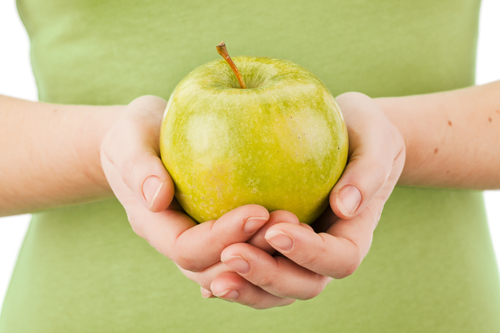 Do you want to change the way you practice, but need help?
Do you want to incorporate successful nutrition programs into your practice, but don't know where to start?
Do you wish that your staff was trained to answer your patients' questions about diet and supplements?
Are you tired of working long hours and not getting compensated for your extra time?
Do you feel that there is a better way to help your patients, but don't know where to begin?
My mission
My mission is to help health care practitioners from the San Francisco Bay area transform their practices with highly successful nutrition programs that increase their revenue stream and help their patients feel better and achieve their health goals. Having experienced the dramatic impact that dietary and lifestyle changes had on my own life and the lives of my clients, I am inspired to work with practitioners that are eager to offer nutritional therapies to their own patients and be rewarded for their efforts. My experience in my own private nutrition practice over the years has taught me how to motivate clients and generate additional income through simple yet effective programs. I am grateful to have the opportunity to share this expertise with practitioners who are ready to take the next step and realize increased patient satisfaction and retention, as well as a new passive income!
Benefits Practitioners Experience
Motivated clients and improved patient retention, resulting in additional revenue.
Increased patient compliance and happiness, resulting in more referrals.
New passive income without a significant investment in time.
Practitioners that benefit the most from my services are eager to make changes in their practice and ready to partner with me to implement these changes. They are passionate about helping their patients feel good and also value their own health and balance.
Beth Gillespie is an amazing nutritionist! I really value her knowledge. She has always provided the most up to date clinical nutrition information to help me support my patients. I can always count on her to help me in my clinical nutrition practice.

—Lisa Hom Kirk, DC
Pleasanton, CA
Beth has been absolutely wonderful to work with. She is very knowledgeable and provides excellent support for the practitioner. Having had very limited experience and knowledge regarding nutraceuticals, I have learned an immense amount of information that has allowed me to feel comfortable enough to recommend neutraceuticals to my patients. I have periodically consulted with Beth about specific patients, and she is always prompt in responding with her recommendations. I feel very fortunate to have this level of support in my practice.

—Cathy Wang, MD
Walnut Creek, CA
Beth's knowledge of her products and nutritional expertise makes my job much easier. She is always available to help with my questions and clients also love her detox program. She does all the work and I get new and satisfied customers.

—Marsha Nunley, MD
San Francisco, CA
Learn more about what Beth has to offer you
Unique Science-based Detoxification and Weight Loss Programs
Attract motivated clients and improve patient retention when you offer unique science-based detoxification and weight loss programs. View the DFH detox and weight loss programs (no password required).
Monthly nutritional training
Improve office morale and patient relations by getting your staff involved and excited about feeling their best with monthly nutritional training. Contact Beth for details.
simple diet and nutritional supplements protocOls
Simple diet and nutritional supplement protocols at your fingertips so that you have the answers to your patients' questions about what they should eat and what vitamins they should take. Contact Beth for details.
expand your offerings and passive income
Expand your offerings with our FDA approved DNA based GI stool test that assesses markers of GI Health including bacteria, viruses, parasites, fungi, inflammation, immune function, and pancreatic function.Diagnostic Solutions
Increase your passive income and stop the loss of supplement sales to on-line retailers with the DFH Select program! DFHealth e-store!
Register for free Science Updates
We stay on top of the latest in nutrition research so that you don't have to! Get your weekly updates in a short and informative email that you can read in a few minutes.
Designs For Health Research and Education Blog
Share relevant blog posts with your patients through Facebook, Linked In or Twitter. Great way to keep your patients in the know and generate questions and return visits! DFH-Blog
You are a trusted resource to your patients; they will appreciate your forward thinking with the latest in nutritional testing and therapies.

About Beth
Beth Gillespie, MS, NC works with Designs For Health, Inc., a leading company that provides nutritional therapies and educational resources for health care professionals. Beth is passionate about educating health care practitioners and their staff on the important role of nutrition and nutritional supplements, and helps them to successfully integrate revenue generating nutrition programs into their practices. She also supports practitioners in expanding their practices with proven marketing tools and her own social media network. She finds this work extremely gratifying and feels fortunate to be able to connect with so many gifted practitioners from the San Francisco Bay Area.
---
Not from the San Francisco Bay area? Contact Beth and she will get you connected to a resource in your local area!
Save
Save
Save