What chronic disease are you most afraid of? I was asked this question many years ago by my instructor in one of my nutrition classes. At the time, I answered cancer. And yes, I am still afraid of getting cancer today. But what I am more afraid of is Alzheimer's Disease (AD).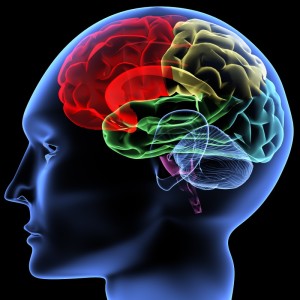 I watched AD take away all my grandma's memories and then her bodily functions. So subtle at first: forgetful, having to write everything down, getting appointment times mixed up. Then the progression to leaving the stove or oven on, partially assisted living, and the ever so slight glazing over of her eyes. For my grandma, one of the hardest moments was when her driver's license was taken away. She loved to drive her big old Cadillac. She then moved in with my aunt where her AD seemed to pick up speed. I was prepared for the day when she didn't know me anymore. I knew it was coming. But it was heartbreaking when she no longer recognized her son or daughter. I know my dad and aunt could never have been prepared for that.
I also witnessed my uncle on my mom's side of the family deteriorate to the point where he no longer recognizes his family. Although still alive, his body is not cooperating anymore. He is lucky to have a family that has been so incredibly supportive. Just recently my boyfriend's mother was diagnosed with early stage Alzheimer's Disease. I want a different outcome for her.
The good news is that we know a lot more now that we did even five years ago about Alzheimer's Disease. New research shows that AD is actually several different diseases and custom protocols based on individual testing are essential to stopping the progression of AD and reversing it in the early stages. I am excited to announce that I will be attending a practitioner training in early December to learn about Dr. Dale Bredesen's protocol designed to combat cognitive decline in individuals displaying varying degrees of memory loss associated with Mild Cognitive Impairment and early Alzheimer's Disease. Stop the progression and reverse early stage AD? This is ground breaking!!
But this is KEY to understand. Alzheimer's Disease does not suddenly start when you are 60 or 70 years old. It starts long before that due to many factors, including unmanaged blood sugar and insulin levels, gut infections and viruses not addressed, exposure to environmental toxins coupled with poor detoxification ability. Dr Dale Bredesen recommends a series of tests including blood sugar and insulin levels starting at age 40! Yes, start a preventive approach to AD at age 40!
You can get genetically tested to determine if you carry a higher risk of getting AD. However, remember that you control the EXPRESSION of your genes through diet, lifestyle, and managing stress levels. Genetic testing helps you determine your weak links and where you need to focus more attention on a preventative approach. The rest is up to you! It is a commitment to take a preventative approach and make changes in your diet and lifestyle years in advance of symptoms, but is it worth saving your brain? Your precious memories? Yes!! And starting early also gives you a sharper brain NOW!
You also are at higher risk of AD if you have previously suffered a concussion or head trauma or have family history of AD. I applied to be in a healthy brain study about 15 years ago and was turned down because of a concussion when I was in junior high and because of family history of AD. Apparently I did not have a healthy brain. And I guess all those snowboard falls when I whacked my head (before we all wore helmets) weren't very helpful either. It is my hope that the lifestyle I have chosen for the last 15 years has made a positive impact on my brain health and now I get to learn how to put together customized protocols for everyone at high risk for AD and for those already suffering from mild cognitive decline. Let's catch it early and reverse it!! And even more importantly, let's prevent it from happening in the first place!
Stay tuned…I will keep you updated on what I learn and how I can help.
Beth
Save